Maybe since I've been a big fan of Annie Hall, houndstooth tailoring pants are
listed on my all-time favorites.
A waistcoat just like Queen Annie, or maybe with a fluffy blouse with a
feminine details can go with them very well. Or how about with a sheer top
to put the statement of patterns together? Nothing like a contrastively colored

belt can mediate between the talkative parties as working firmly as an accent piece.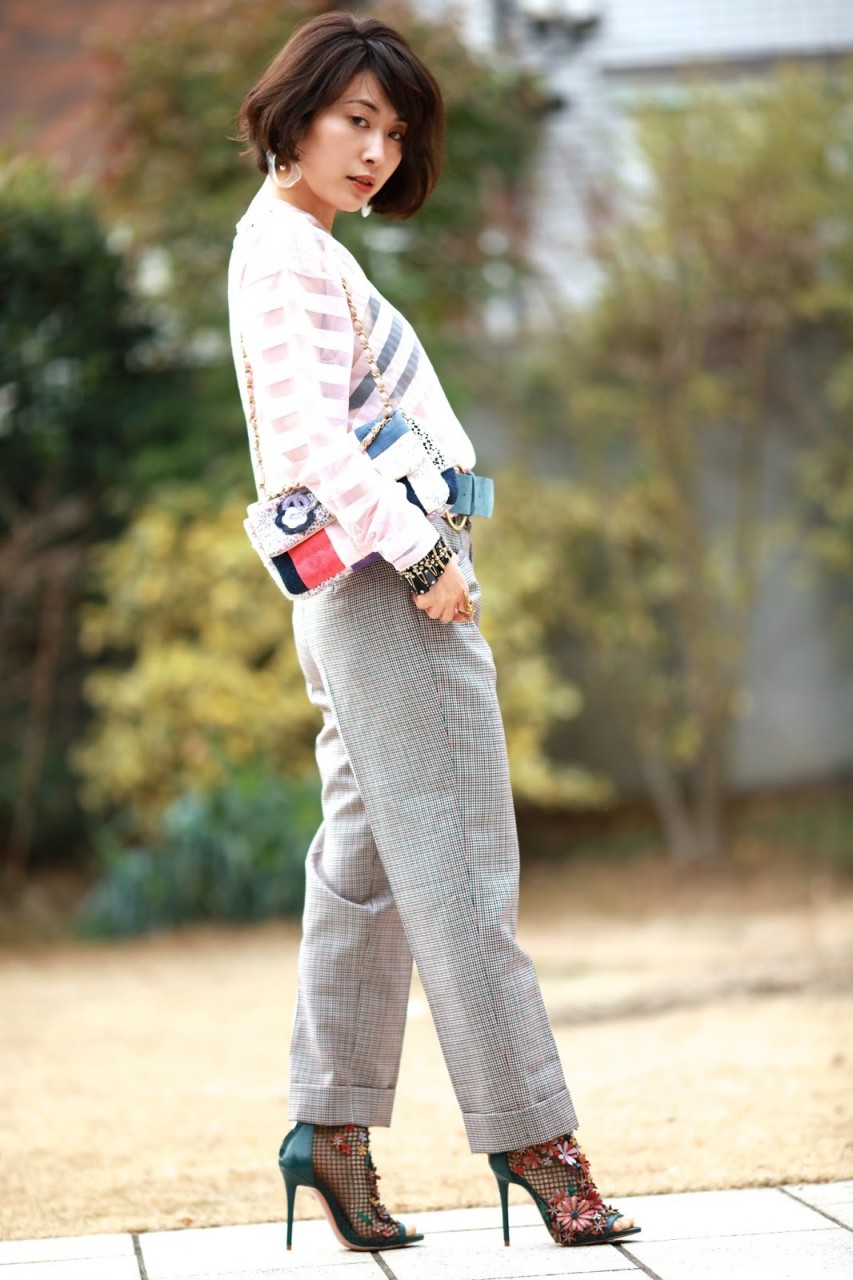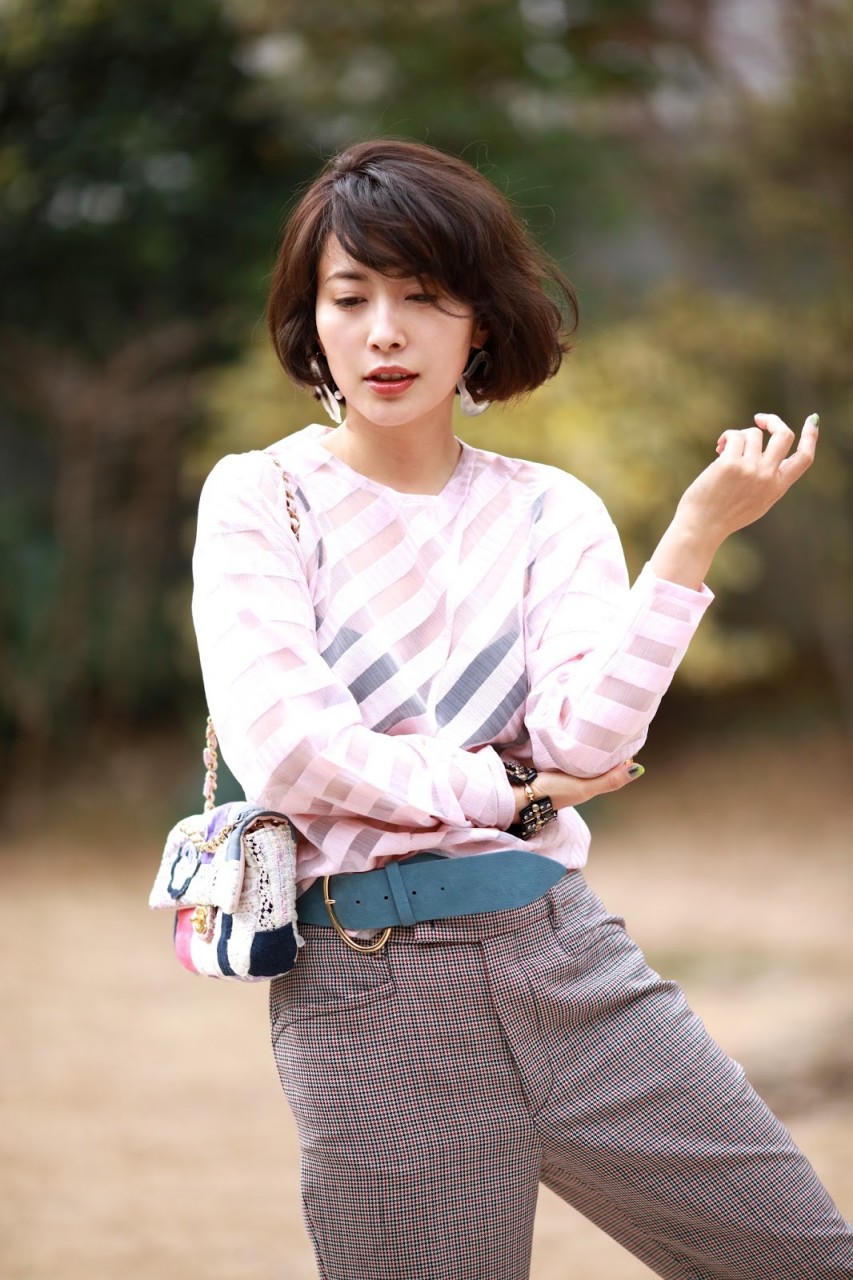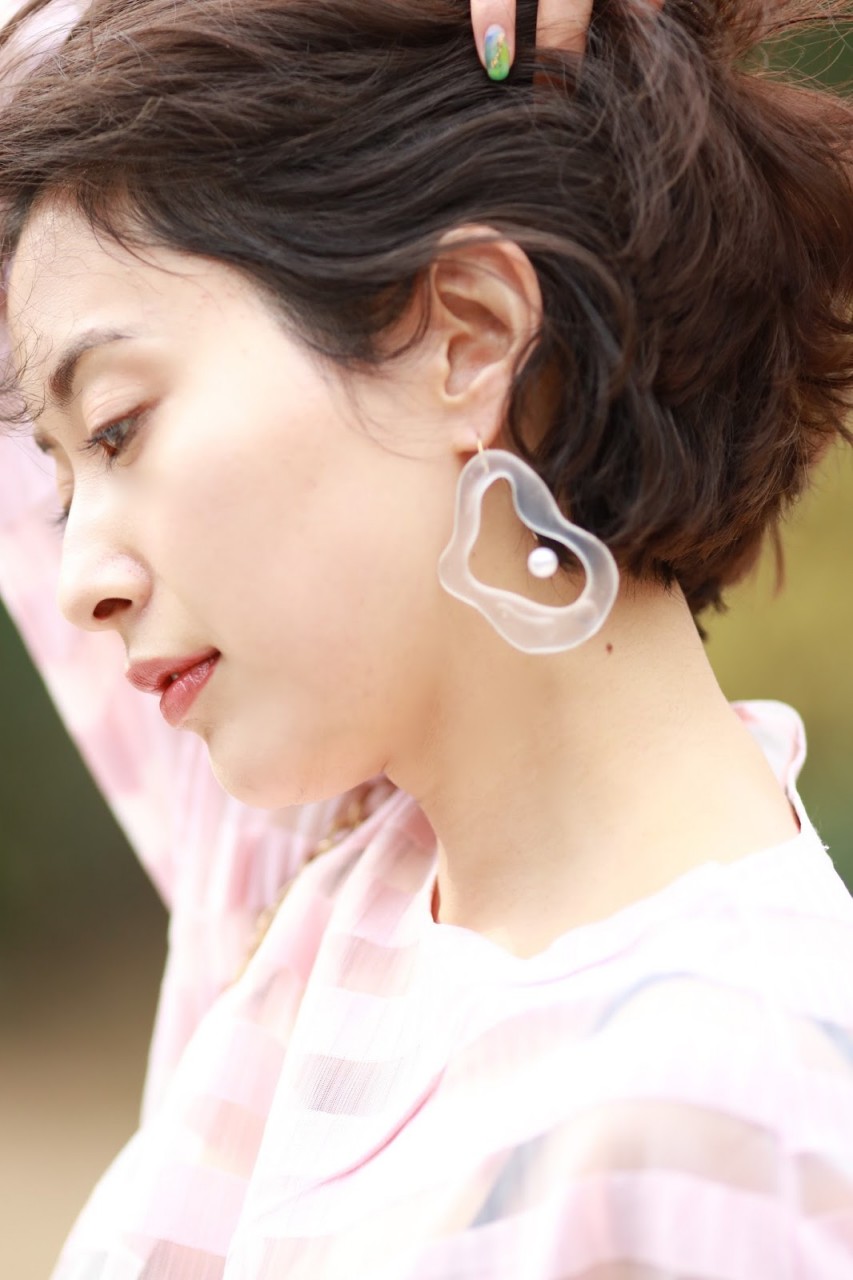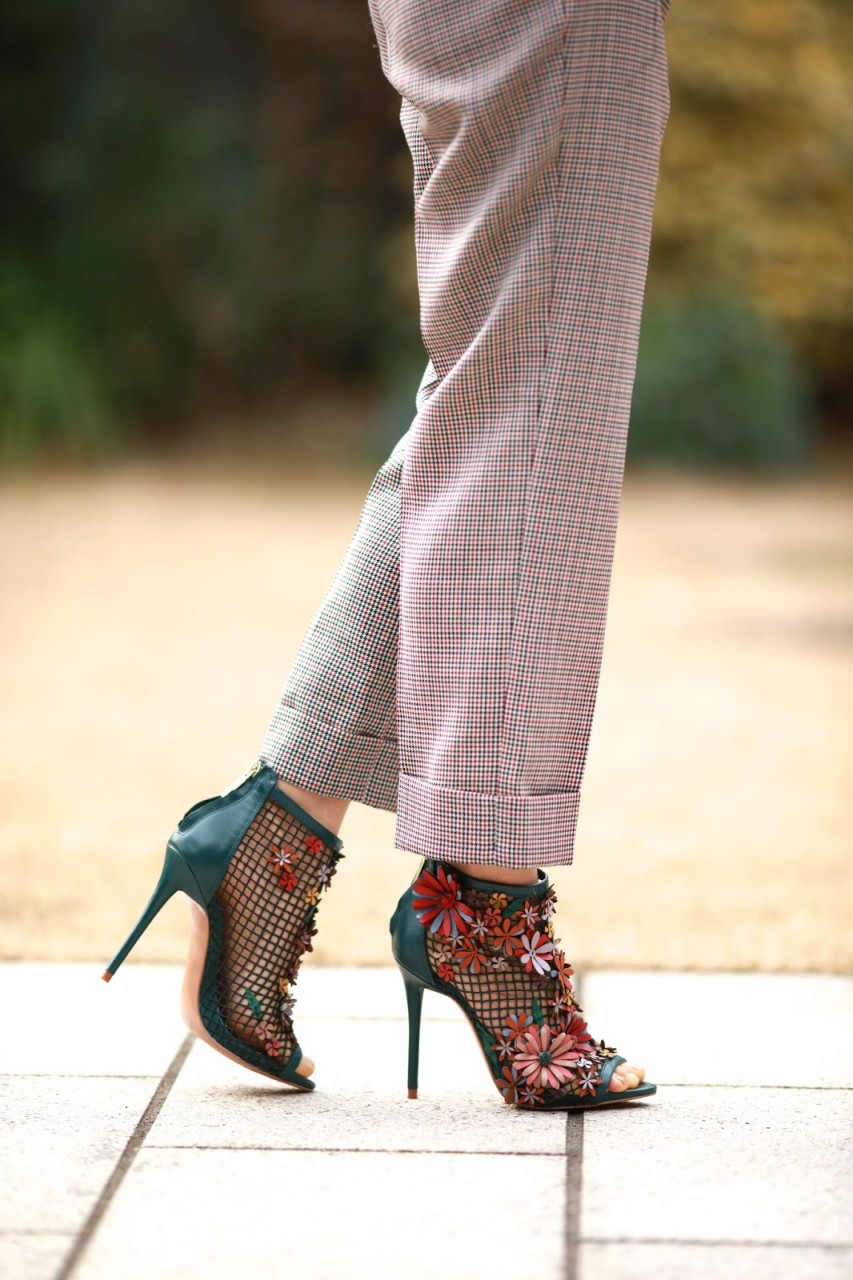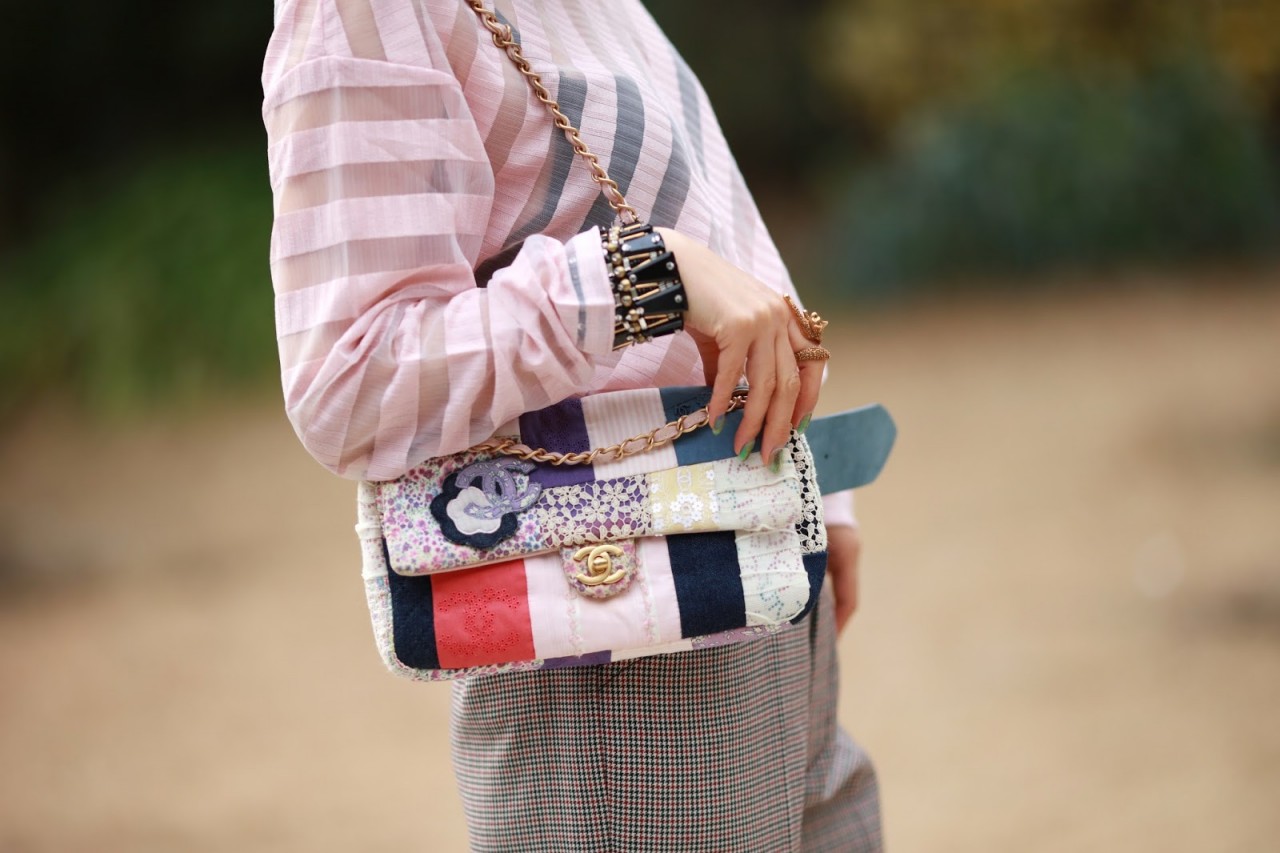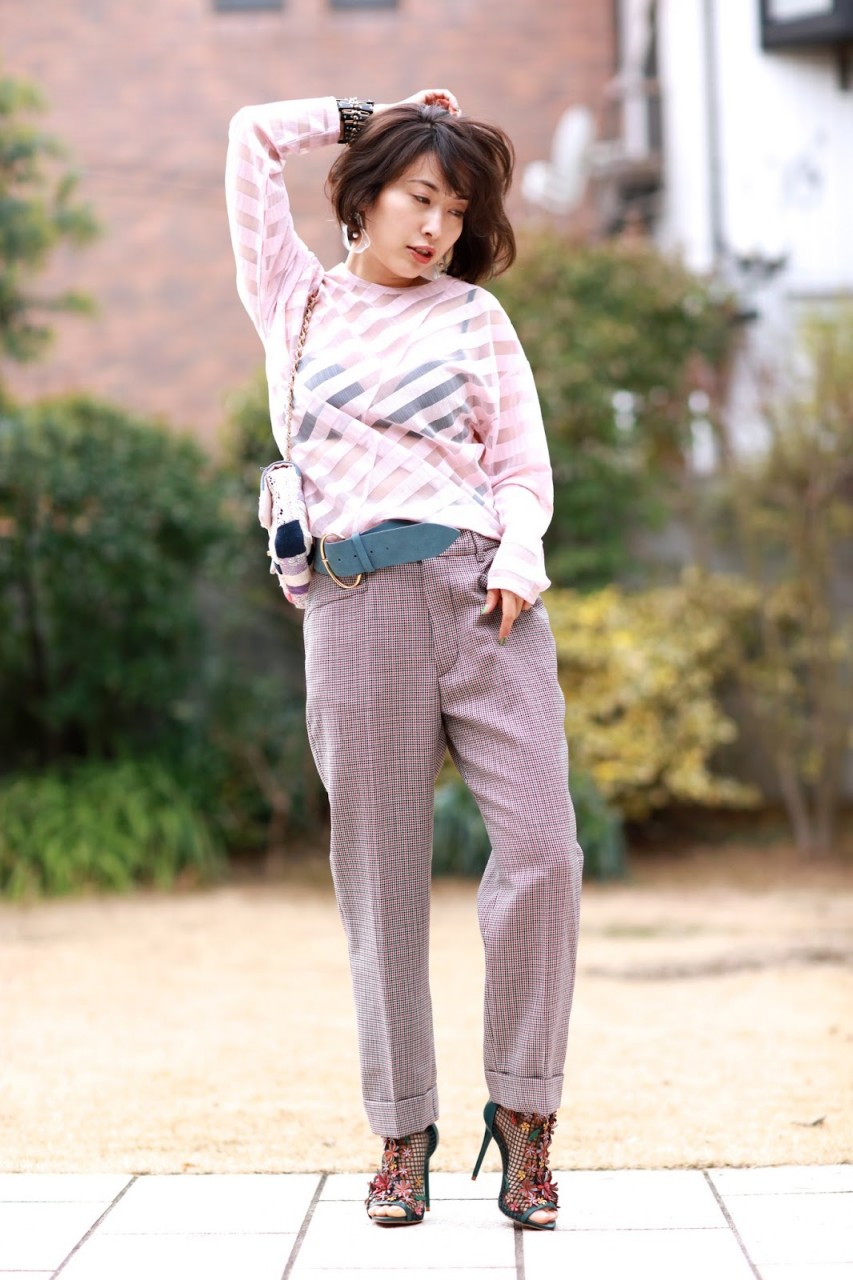 top; zara
pants: Stella McCartney(here)
belt:
earrings:
Bag: Chanel
shoes: zara(similar here)
---